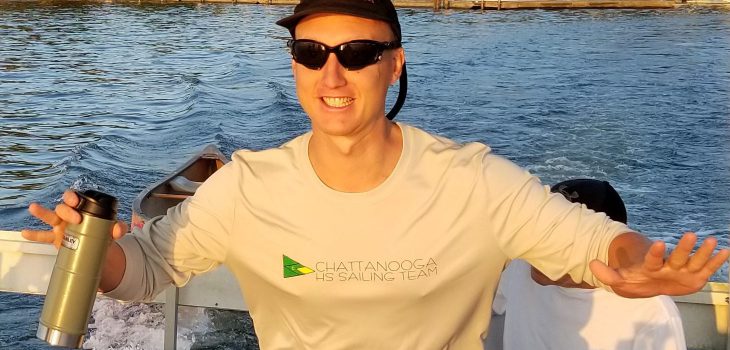 A couple of weeks back when our Church Group was making their schedule of "local missions", I remembered that there was an annual event called the Tennessee River Rescue one Saturday morning every Fall.
So I mentioned it to the group and they seemed very inclined. It was a little surprising that folks were interested in picking up trash, but exciting since it always ends up being an adventure. When I was a teenager I did a river cleanup on the Duck River in my hometown of Columbia, TN. I have fond memories of jon boats full of tires and odd things pulled from the river.
So I lined up the Privateer Yacht Club Pontoon and the essential trash bags, gloves, camping shovel, mini pic ax, and of course some water for our trusty crew. We ended up with ten folks between Privateer Yacht Club and Gospel Community Church. With excellent temperatures on the first "real" day of fall, we collected 3 large pieces of styrofoam, a large plastic drum that required some digging, a tire still on the rusty wheel, and multiple contractor trash bags full.
This is a very easy and simple way to give back to the community. You do not need a boat to go to one of the parks with a trash bag and some gloves to pitch in. You wont be the only one, I can promise you that. If you are interested in coming out next year, please let me know on the contact page on this site. I will make sure you get all the information so that you can come with us!