After having ubiquity access points, security cameras, and the software controllers up and running for the past year or more, it's time for a proper shake down of my overall experience minus the security cameras. I'll cover Unifi video another day.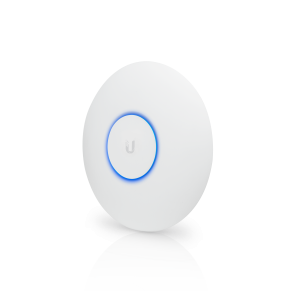 I'll start with the Unifi Access Points since those are where I started. In my house I have 4 access points. Two UAP Pros and two UAP In Walls. This many access points in my home is a bit overkill, but i wanted stellar 5G coverage. Needless to say, I got it! One UAP Pro could easily cover my whole house and most of my yard. With this much coverage, my devices are rarely on the 2.4Ghz band. So here are some things that I really love about my Unifi Wireless…….
Extremely stable, even through multiple firmware and controller upgrades
Excellent coverage on all bands
Supports multiple SSIDs on multiple VLANs
POE
Guest Captive Portal
No Licensing!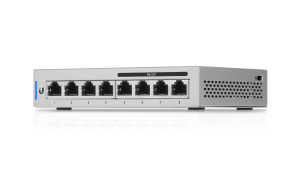 I know those seem like pretty standard features of an enterprise wifi system; However, the ease with which you can achieve these configurations without having to take a course is what makes Unifi so special. While Unifi may not be the system you want for a massive deployment (although it could) it is probably hands down the best suited system for small to medium business situations.
I even deployed a three AP system at my Sail Club that connects back to my controller through a VPN tunnel for configuration. Out there I installed a UAP pro in the main dinning hall with two UAP long range APs on opposite sides of the porch to cover the parking lot and most of the closest two docks. The UAP long ranges do just exactly that……they stretch out fairly far with open line of sight. I used the UniFi Switch 8 POE-60W to power the APs and it has been rock solid as well.
In the end I am very happy with Unifi overall. It has most enterprise features and can take your home, small, or medium business wifi to the next level for a reasonable amount of money. I will warn those who are not technically inclined that are looking for the one size fits all wifi answer, this is probably not for you. This system is designed for those with intermediate to advanced networking skills, thus it is far from being a one size fits all. My biggest recommendation would be to start small such as just one SSID on the native VLAN and then from there test and learn guest networks on seperate vlans, captive portals, and QOSing those guest to keep your network traffic prioritized. In the end, don't forget that Unifi is the perfect platform to scale out as needed due to the nature of the product having no licensing and maintenance fees. I'll leave you with the only drawbacks I can think of……
Can be complex to basic users
switches are termed "advanced layer 2"
No LDAP or AD Integration to the Unifi Controller (Comon Ubiquity!)